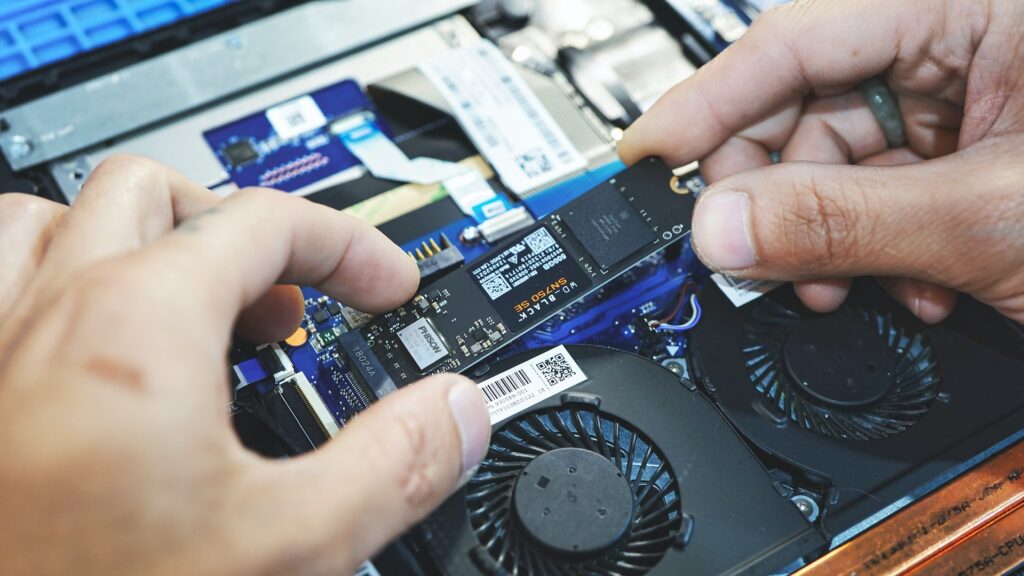 Your laptop is your lifeline. It's how you stay connected to work, family, and friends. When your laptop breaks down, it can be a major inconvenience. That's why we offer on-site laptop repair services. We will come to your home or office to fix your laptop, so you can get back to what you need to do.
We repair all makes and models of laptops. We can fix anything from a broken screen to a corrupted hard drive. We also offer virus removal, data recovery, and other services.
BlueNova has been fixing computers since 1998. We will diagnose the problem with your laptop, explain your options if needed, and fix it quickly and efficiently.
How It Works:
Call us for a free consultation over the phone, we will answer your questions and give you the best estimate possible for fixing your laptop problem.
Schedule either an on-site visit for diagnosis and repair or our pick-up and drop-off service.
While we work we'll update you on the progress, share any diagnosis and we'll always check with you before proceeding with any unexpected service.
When the work is done, you can test the laptop to be sure it works to your satisfaction.
Make sure to let us know if you experience any issues following your repair. We'll take care of it!
Contact us today to schedule an on-site repair. We'll get your laptop back up and running in no time!